Cucumber and Tomato Salad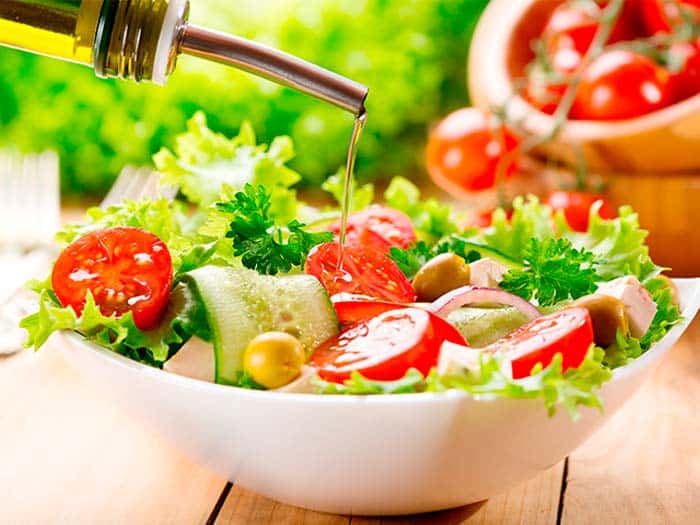 10 m
Calories: 30
Easy
4 people
This type of salad recipes are very colorful and have exquisite flavors, as well as providing a high value of nutrients, minerals, and vitamins to our body. It is a variant of our already known autumn tomato salad recipe.
I advise having it very cold; if necessary, you can use some ice cubes to add that extra freshness. It is an ideal way to maintain a good diet as a single dish or even to accompany some meals.
Ingredients for Cucumber and Tomato Salad for 4 people
Lettuce - To taste
Tomatoes - 2 units
Olive oil - To taste
Salt - To taste
Cucumber - Half
How to make the recipe Cucumber and Tomato Salad
Wash the tomatoes and lettuce leaves under plenty of water. Carefully dry the latter with a cloth.
Cut the tomatoes into small pieces, if they are cherry tomatoes use double, i.e., 4, given their size.
Cut the cucumber into thin slices, first peel it leaving some strips of skin to prevent it from repeating during digestion.
Add all the ingredients to a salad bowl and season to taste with salt, oil, and if you like, white wine vinegar.
Notes and Tips
With this type of recipes, all fresh ingredients pair very well, you can add corn, pitted olives, tuna, even crab sticks to give it a special and different touch.
Latest posts by Cocina Casera English
(see all)
What to eat today? Search by ingredient or recipes