Fried Egg. Quick and easy recipe.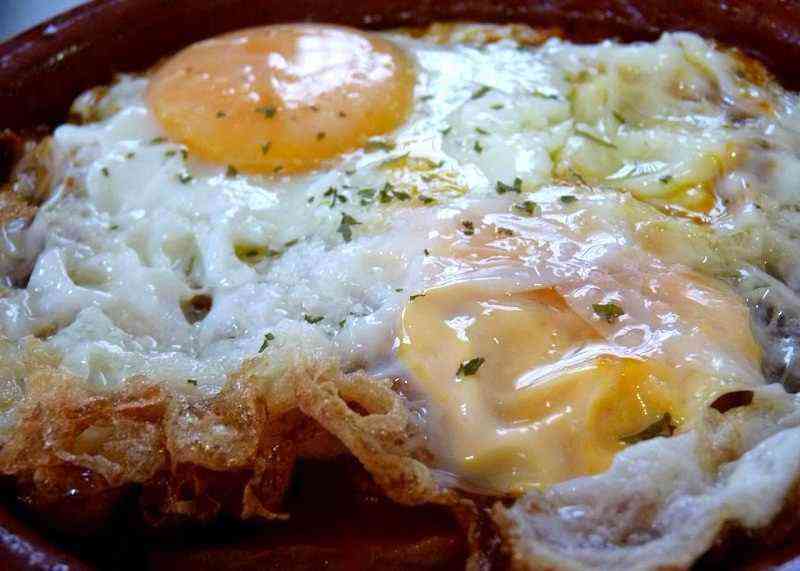 5 m
Calories: 89
Easy
1 person
For many of you who are starting out in the world of cooking, you may have doubts that may seem simple to others, but for a beginner, it can be quite challenging.
Well, even though explaining how to make a fried egg might seem relatively easy, we have described step by step how to do it in a very simple way. Moreover, you will surely find it very useful if you are starting out in the kitchen and want to make new dishes, like another very simple one, the mixed sandwich with egg.
Ingredients for Fried Egg. Quick and easy recipe. for 1 person
Egg - 1 unit
Olive oil - 1 tablespoon
Salt - To taste
Optional Vinegar - A splash
How to make the recipe Fried Egg. Quick and easy recipe.
Pour a finger's depth of oil into the pan, remember, the smaller the pan, the better, as you will save on oil. Once it's in, we heat it up.
When the oil is hot, add the egg to the pan, either by breaking the shell directly over it (which I don't recommend if it's your first time) or by pouring it into a glass first, This way we eliminate any unexpected events derived from inexperience, and avoid splattering the oil and getting burned.
Move the pan so that the egg doesn't stick, and at the same time, with the spatula, splash oil onto the surface of the egg to finish frying it. This will be to taste, as depending on each person and the goal of the dish we wish to prepare, some will prefer it with more yolk while others a bit more done.
When you consider it ready, remove the pan from the heat, that is, either by lifting it a bit or moving it to one side. Then, with due care, slide the spatula under the egg to lift it and take it out of the pan. Here I advise having a plate close by so that your "little work" is not in danger during transport.
I hope you have found this article useful, if you have any doubts, you know, just ask me!
Notes and Tips
When you serve it on the plate and are about to eat it, I advise you to drizzle a splash of white wine vinegar on top, the combination with the egg creates an amazing flavor and I totally recommend it.
Latest posts by Cocina Casera English
(see all)
What to eat today? Search by ingredient or recipes