Grilled Cardoon Mushrooms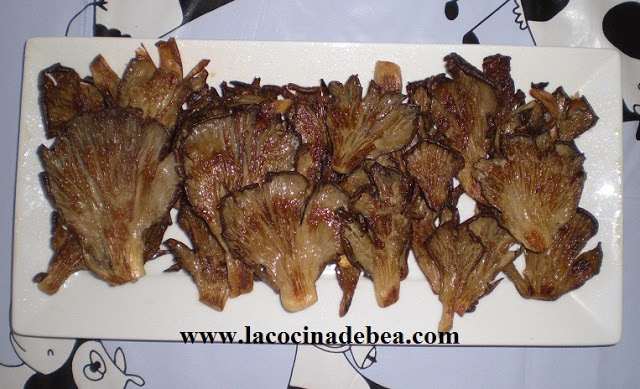 15 m
Calories: 24
Easy
2 people
Cardoon mushrooms are among the most popular and versatile fungi in cuisine due to their easy preparation. This time, we're grilling them, a dish that I suggest you pair with some delicious grilled wild asparagus. If you prefer, you can substitute the mushrooms with other fungi, such as filling champignons with serrano ham and grilling them, or even using them in a delicious Lentil Stew with Mushrooms.
Ingredients for Grilled Cardoon Mushrooms for 2 people
500 grams of cardoon mushrooms
A drizzle of extra virgin olive oil
Coarse salt - optional
How to make the recipe Grilled Cardoon Mushrooms
Wash the mushrooms thoroughly to remove impurities, and let them drain well separately. Heat the grill and drizzle some oil. Once hot, place the mushrooms on the grill surface.
Keep them in this position for around 5 minutes. However, this time is always approximate as it depends on the thickness of each mushroom. To help, you can turn each one over and leave those that need a little more time.
Once turned over, we'll do the same as the previous step, but this time for less time as they'll be ready soon. Enjoy!
Notes and Tips
If you liked this dish, don't forget to visit our Mushroom Recipes section where you'll find the best options to use this exquisite ingredient.
Latest posts by Cocina Casera English
(see all)
What to eat today? Search by ingredient or recipes