How to Make Natural Tomato Preserve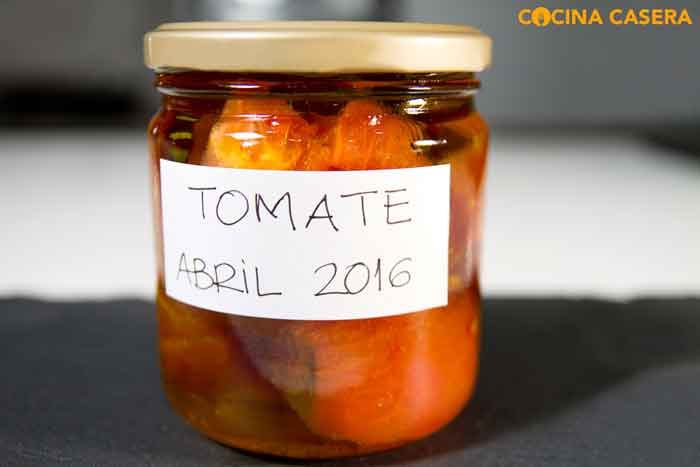 40 m
Calories: 40
Easy
2 people
If you're eager to learn how to make natural tomato preserve, so those flavorful and nutrient-rich tomatoes you got from the countryside last longer, this is your recipe, and it's nearly the same for other vegetables. This way, you can make use of surplus tomatoes easily, preventing any food waste and crafting the finest sauces.
Ingredients for How to Make Natural Tomato Preserve for 2 people
Ripe natural tomatoes - 1 kilogram
Water - to taste
Olive oil - to taste
Glass jars
How to make the recipe How to Make Natural Tomato Preserve
Peel the tomatoes and remove the calyx (the part that attaches to the tomato plant). Cut the tomatoes in half and discard as many seeds as possible and any excess water from the tomato
Place the tomatoes in sterilized jars, ensuring no air remains inside. Add olive oil to the rim and seal the jars.
Place the jars in a large pot and boil for 20 minutes. Let them cool upside-down to create a vacuum seal.
Notes and Tips
Tap the jar gently as you fill it to release any trapped air.
You might need to crush some of the tomatoes to fit them into the jar, so feel free to do so.
Latest posts by Cocina Casera English
(see all)
What to eat today? Search by ingredient or recipes