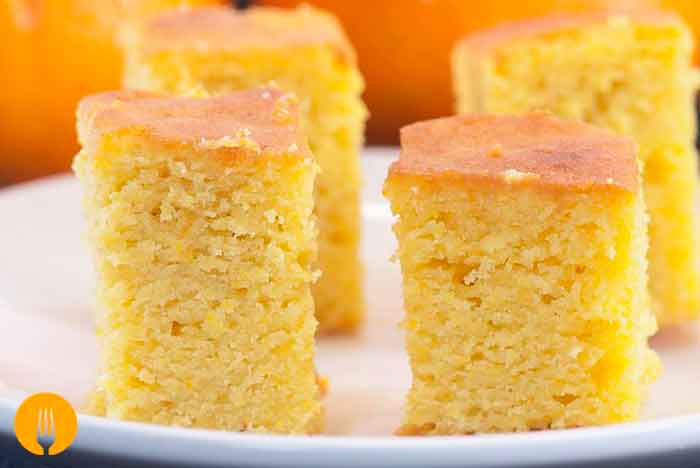 55 m
Calories: 299
Easy
8 people
We bring you two orange cake recipes! The cake, also called sponge cake, is a type of dough widely used in baking to create a multitude of products, such as tortes, pastries, or tarts. The main ingredients are eggs, flour, and sugar, although it's also common to use some form of fat, such as sunflower oil. In our recipe book, you can find a wide variety, like our marble sponge cake with chocolate or our original flourless chocolate cake.
These sweets are easy to make, using ingredients anyone can find. With the intention of acquainting you with some important aspects of any cake's preparation, we invite you to take a look at our article; Tips for making the perfect cake, where we provide some recommendations that will be very useful for achieving an excellent result.
In today's recipe, we propose an orange cake. Unlike other recipes, where only the orange zest is used, here we will use the whole orange, without peeling. I first saw this recipe being made by my mother. My father has a small orchard with orange, mandarin, grapefruit, and lemon trees. From late October until well into the summer, oranges are always present at my parents' house, so my mother takes advantage of these months to make all kinds of sweets in which citrus fruits play a prominent role. I remember that as a child, there was always a thick orange or lemon cake at home, both made in a way very similar to the recipe we are about to start.
Before we start, I have to make an important note; when choosing the orange, you must make sure it has as thin a skin as possible, because if it has a thick skin, it will also have a thick white area (area between the segments and the outer epidermis). If you can't find thin-skinned oranges, you should remove as much of that white part as possible, as it will give an unpleasant bitter touch if not removed.
Another Easy Orange Cake Recipe
A cake full of orange aroma and flavor. It gives us another alternative for snacks, desserts, and why not, also for breakfasts. Another variant is the orange cake that we brought you in its day, and I encourage you to try both options and choose the one that best suits your tastes.
Cake recipes like this yogurt cake are always well received  here for their versatility and originality as they allow endless varieties and imagination. We hope you enjoy today's recipe and video and above all, that you make it great at home. If you have any questions, just write to us and we will respond as soon as possible.
Ingredients for Orange Cake for 8 people
Eggs - 3 units
Sugar - 150 grams
Flour - 250 grams
Sunflower oil - 100 grams
Orange juice - 100 grams
Baking powder - 5 grams
Orange zest - 1 unit
How to make the recipe Orange Cake
The first thing we will do is preheat the oven to 356 degrees Fahrenheit for about 10 minutes and prepare the mold by greasing it with butter.
Next, we beat the three eggs and the sugar with the mixer until they turn white and gain form.
With the mixer on minimum now, we add the oil, the zest, the juice, and the sifted flour mixed with the baking powder. Incorporate everything slowly.
Once the mixture is ready, we put the dough in the mold and bake it for 40 minutes. Take it out of the oven if it's done and wait for it to cool before unmolding.
Now we unmold, and all that remains is to enjoy this magnificent dessert alone or in good company, that's up to you ;)
Notes and Tips
We can present the cake sprinkled with powdered sugar on top, it gives a very appealing touch like the one we've prepared in the recipe.
We can also brush it with orange marmalade and decorated with candied orange.
Latest posts by Cocina Casera English
(see all)
What to eat today? Search by ingredient or recipes