Pizza Dough with Thermomix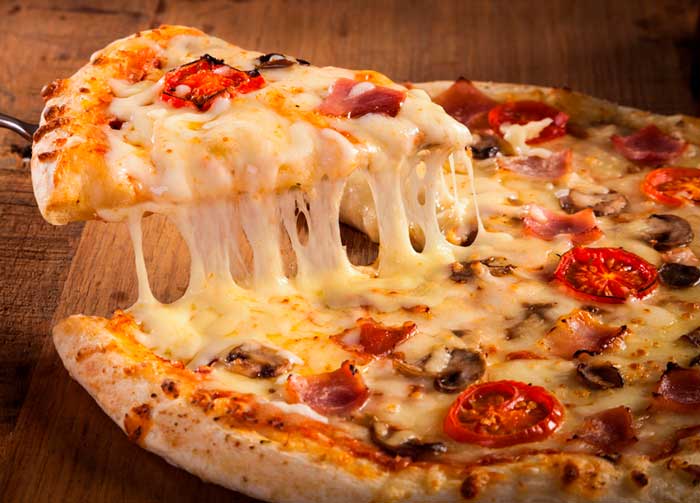 35 m
Calories: 278
Easy
2 people
In this recipe, we will see how to prepare pizza dough with your Thermomix. This way, you will only have to add the ingredients you want and bake it. Also, at the end of the recipe, you'll find a video of beer pizza dough, which will surely come in handy!
If you also already master this technique and want to take it a step further, I recommend you make the base dough for pizza with sourdough, a real treat to make this recipe even healthier if possible.
Next, I will describe the preparation with Thermomix. Also, I leave you a couple of examples at the end of the recipe so you can prepare one of the two pizzas I propose to you, either a vegetable and goat cheese pizza or, one of my favorites though it may seem simple, ham, cheese, and mushroom pizza.
Ingredients for Pizza Dough with Thermomix for 2 people
400 grams of flour
200 grams of water
50 grams of extra virgin olive oil
10 grams of compressed yeast
2 small spoons of salt
How to make the recipe Pizza Dough with Thermomix
Pour the water, oil, and salt into the Thermomix cup. Program 1 minute, at 98.6º temperature at speed 4.
Next, pour in the yeast and let it mix for a few seconds at speed 4.
Then add the flour and let it mix at the same speed for a few seconds and then program 1 minute at Kneading speed
Spread the Dough: Before spreading it, we should pour a little oil on the tray (or parchment paper) and on our hands so that the dough slides better on the surface.
Spread the dough on the baking tray, I personally recommend using a sheet of parchment paper on the base, this way you will save yourself later the messy task of scraping the remains of the pizza stuck to the tray.
The way to spread the pizza can be diverse and to each one's liking, in this case, it will be rectangular as this way you make better use of the whole surface. If you like thin dough you spread it more and if you like it thicker spread it less.
Notes and Tips
If you like stuffed edges, you should spread the pizza dough about four fingers on each side of the size of the pizza, two fingers from the end of the dough we deposit the ingredients we want for that edge (cheese, ham...) and then we will fold them until we leave the pizza at its size.
You can make several doughs, stretch them and freeze them, this way, since you're already doing it, it won't hurt to make a couple more and have them ready for another occasion, defrost, add the ingredients and into the oven.
Latest posts by Cocina Casera English
(see all)
What to eat today? Search by ingredient or recipes