Sardine Skewers. Malaga Recipe.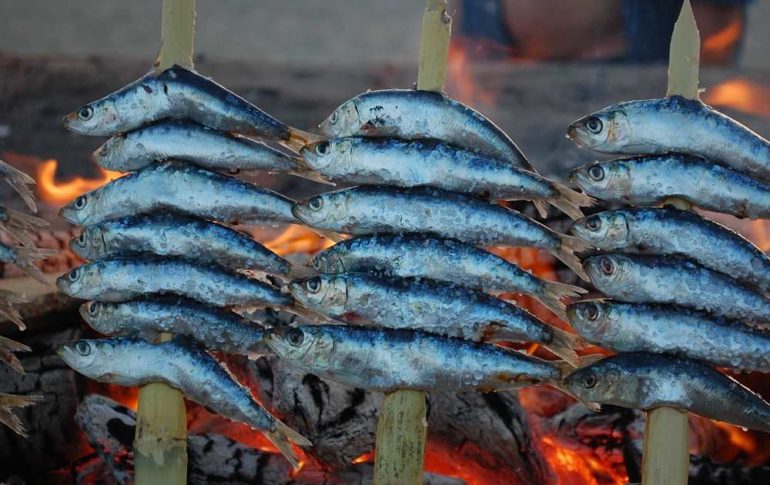 30 m
Calories: 62
Easy
3 people
If Malaga stands out for something, it's for its booming tourism industry, thanks to its privileged location in southern Spain and its Mediterranean coastline, which attracts many tourists. These visitors get to enjoy the wide and varied gastronomy, centered around typical beachfront chiringuito dishes made with the freshest coastal produce. This highlights how important food is in Malaga, much like the significant food fairs that take place in the province.
On this website, we believe it's important to know about the food and gastronomy of different regions and their respective provinces, as it helps us better understand the region in question. For this reason, in this article, we're going to teach you how to prepare a traditional dish from Malaga: sardine skewers.
If this sardine skewer recipe piques your interest and makes you want to know more about Andalusian food, we recommend you visit our article Typical Recipes and Food from Malaga, where we talk about skewers and many other traditional recipes from this Andalusian province.
Sardine skewers are one of the most famous and most requested dishes in Malaga. Walking along the coast is synonymous with eating these fish. This recipe consists of sardines skewered on a cane or wooden stick and cooked over a fire. They were created by Miguel Martínez Soler, and reached today's popularity thanks to King Alfonso XII in 1885, when the creator of this recipe recommended eating the skewers with your hands and not with a knife and fork. Its curious history, great taste, and ease of preparation have made skewers a symbol of Malaga, being synonymous with each other. If you visit this province, you can't miss this incredible recipe.
If you want to know the ingredients needed to prepare this sardine skewer recipe and the steps you should follow to make it, keep reading below.
Ingredients for Sardine Skewers. Malaga Recipe. for 3 people
Sardines per skewer - 6 pieces
Sea salt - to taste
Water - enough
A cane for each skewer we are going to prepare
How to make the recipe Sardine Skewers. Malaga Recipe.
The first thing to do is to salt the sardines with coarse salt. Sprinkle well on top and then skewer them.
To skewer the sardines on the cane, you have to insert the cane through the belly, first knowing where the fish's backbone is. Skewer about 6 or 7 sardines per cane.
Next, put the sardines over the fire. Ideally, it will be a beach fire, but most likely you are preparing it with barbecue wood. For this, put the fire not too high and cook about two minutes on each side, until the sardines are golden.
Serve.
Notes and Tips
As you can see, this is a very simple recipe to prepare and perfect to enjoy on any summer day. Normally we would buy the skewers already made, but if you dare to prepare one, you surely won't regret it.
Did you know about this sardine skewer recipe? Did you like it? Would you dare to try it or try to make it sometime? Leave us your ideas and opinions below in the comments, and if you liked this recipe, don't forget to recommend us to your relatives and friends through social networks. If you're still curious about Andalusian food, we recommend you visit our article Campero, Malaga recipe, where we teach you to prepare this typical dish from Malaga's cuisine.
Latest posts by Cocina Casera English
(see all)
What to eat today? Search by ingredient or recipes