Sausage and Cheese Sandwich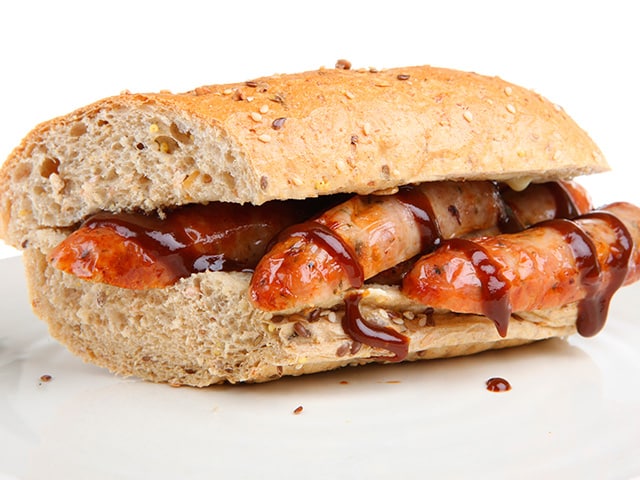 15 m
Calories: 351
Easy
1 person
Sausage sandwich made with wine and sliced cheese, a simple and very appetizing recipe that you can accompany with good bread, like the ones you'll find in our homemade bread recipe section.
As with all dishes, choosing the ingredients well is crucial, in this case, the choice of the main ingredient, the sausages, will determine the success of our dish. A good choice will completely change the taste one way or another, just like what will happen with the cheese choice.
Ingredients for Sausage and Cheese Sandwich for 1 person
Meat sausages – 200 grams
Melting cheese – 2 slices
Extra virgin olive oil – 1 drizzle
Salt – 1 pinch
Homemade bread - to taste
How to make the recipe Sausage and Cheese Sandwich
The first thing will be to Fry following this recipe for white wine meat sausages.
Assemble the sandwich: cut the bread to the desired size, toast the faces a bit, open, place the two slices of cheese on top and the sausages.
To melt the cheese you can put the assembled sandwich in the microwave for 20 seconds.
Notes and Tips
You can spread some sauce like mayonnaise. Hope you like it!
Latest posts by Cocina Casera English
(see all)
What to eat today? Search by ingredient or recipes