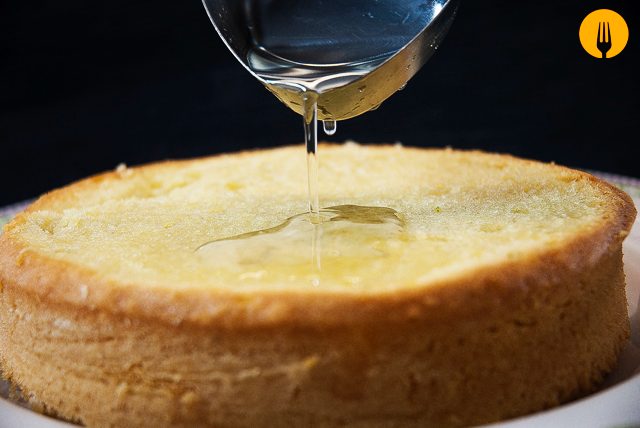 25 m
Calories: 221
Easy
2 people
A syrup is a liquid obtained from the dissolution of sugar in a liquid, which is usually water, although other liquids, such as red wine, are also used. It is a basic element in pastry making that serves as the basis for making many sweets. In today's recipe, we will teach you how to make a light syrup (of low density) that is ideal for soaking sponge cakes or preparing fruit salads. By varying the amount of sugar, and the temperature and cooking time, you can obtain different types of homemade syrup with distinct consistencies and colors. So, let's learn how to make homemade syrup.
Ingredients for Simple Homemade Syrup for 2 people
Water - 200 grams
Sugar - 200 grams
How to make the recipe Simple Homemade Syrup
Place a saucepan over low heat and add the water and sugar. Stir until the sugar is completely dissolved.
Once dissolved, increase the temperature and let it boil. Once it starts boiling, let it cook for a minute. Do not touch or stir the syrup.
After the cooking time, remove the homemade syrup from the heat and pour it into a glass container to let it cool.
Now you have your light syrup, a perfect type of syrup for soaking sponge cakes. You can cut your cake into layers and apply a little syrup to each one according to your taste and sweetness preference ;)
Notes and Tips
Be very careful with the syrup throughout the entire process, as sugar retains more heat than water, which, in case of carelessness,  it can cause serious burns.
If you want to thicken the syrup more, simply keep it on the heat for a longer time to evaporate more water.
If you make a thicker syrup than the one we have taught you in this recipe, you should know that as soon as the cooking is finished, it is essential to cool the saucepan with the syrup so that it does not continue to thicken.
Latest posts by Cocina Casera English
(see all)
What to eat today? Search by ingredient or recipes