Home Cooking, Who are we?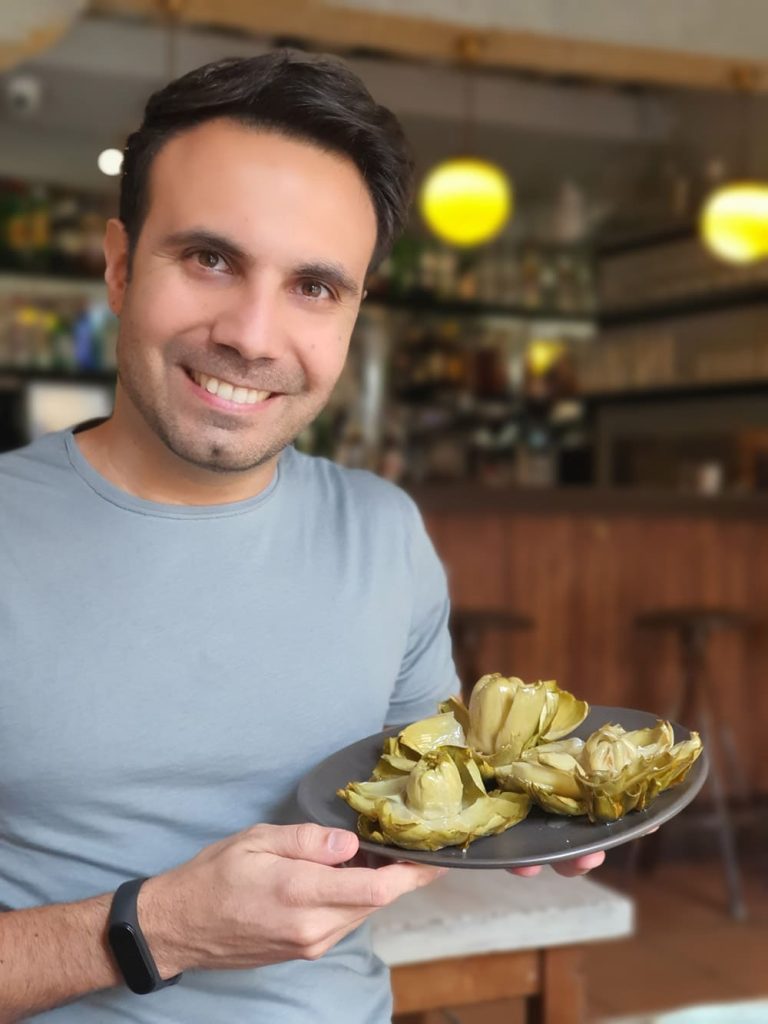 Hello! I am Jose Balandin, entrepreneur founder of this project, Homemade Cooking and Institute Emprende, among others. After 3 years as a lawyer, I hung up my tie to dedicate myself to what I liked the most, entrepreneurship and adding value to the world through projects that would be useful to others.
I founded Homemade Cooking in 2011 in a very curious way: "I didn't know how to cook and at home I had the best cook in the world."
At home, we have always eaten incredibly well thanks to the homemade recipes my mother prepared, and I wanted those flavors to accompany me wherever I was.
And so, one October afternoon, I set out to create the website you are on now, Homemade Cooking, which more than 10 years later, already has millions of readers each year, more than 10 million followers on social media, over 1,000 videos produced, around 5,000 recipes and articles, and versions in various countries.
Creating the website was a challenge for me, not only because I didn't know how to program, but also because I wanted this recipe repository to one day become something more and a benchmark in food.
The main mission is that, like my past self, anyone can replicate one of our recipes at home, and it turns out exactly the same as it did for us, even if they don't know how to cook.
That's what it's all about, and I think we're achieving our mission. We receive thousands of messages every year from our readers, "the Cocinacas," as we affectionately call the Homemade Cooking Community, telling us how delicious the dishes they cook at home are thanks to us.
We firmly believe that cooking at home is healthier, more economical, and creating those dishes to share such a family moment as a meal or a dinner, or simply to indulge yourself, enriches everyone.
Over the years, we have achieved incredible accomplishments, such as being recognized by Google in their Think Publishing, collaborating with top international brands, participating in the Indigenous Breeds project of the Ministry of Agriculture, Fisheries, and Food, and even having an interview on elpais.com.
A great source of pride for someone who started in their parents' home kitchen, replicating on a computer the step-by-step process of the recipes his mother prepared, explaining it in such a way that anyone could understand, and taking photos (with an old camera) of every step he took in the kitchen.
I hope you achieve what you are looking for on this gastronomy website. May you replicate the dishes you like the most in your own home, and learn them to use whenever you want and incorporate them into family meals.
We put a lot of effort into making each recipe turn out well on the first try, with well-measured steps and ingredients. We are not infallible; we will also make mistakes, and we apologize for them and ask you to let us know if you find any so we can correct them.
In addition, we try to accompany each recipe with its video of the preparation, a massive production we are committed to, so you can choose the format you like best to understand and create each dish perfectly.
You can enjoy all our content on the YouTube Channel, on our Facebook Page, on the Instagram account, on Twitter, and of course on our website, on our Android App (we don't have one for Apple yet, but it will arrive), and on the Telegram Channel.
Enjoy, Cocinacas!
Latest posts by Jose Balandin
(see all)
Latest posts by Jose Balandin
(see all)
What to eat today? Search by ingredient or recipes