Baked Apples in Microwave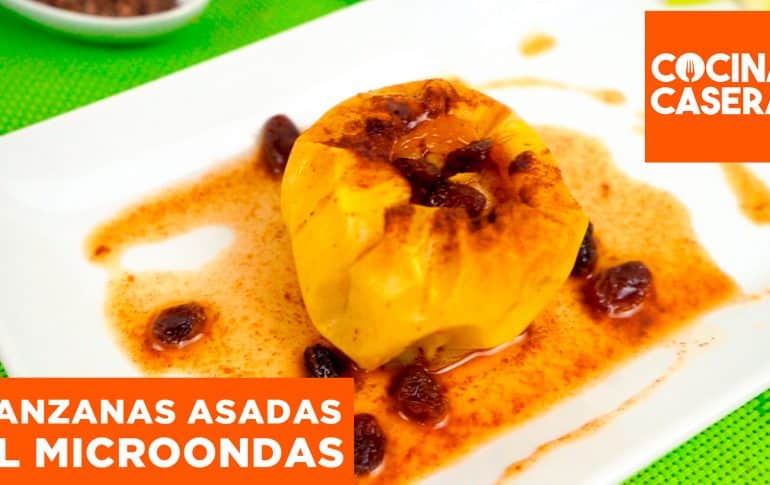 15 m
Calories: 94
Easy
1 person
Today you are going to learn how to make some microwave-baked apples in the easiest, quickest, and simplest way possible. You only have to follow a few steps and in ten minutes you will have this dessert recipe, perfect if you don't want to spend many hours in the kitchen.
But before we start with the recipe, let's explain which apple varieties are the best for baking or microwaving. Some are perfect for eating fresh, others are better for desserts, and of course, not all are ideal for baking. As a general rule, those with green or yellow skin like the Reinette or the Golden are usually better for cooking than those with red skin, which are better for eating raw.
Do you want to know more? Then stay tuned and keep this in mind so that your recipe turns out better than ever!
Which apples are best for baking?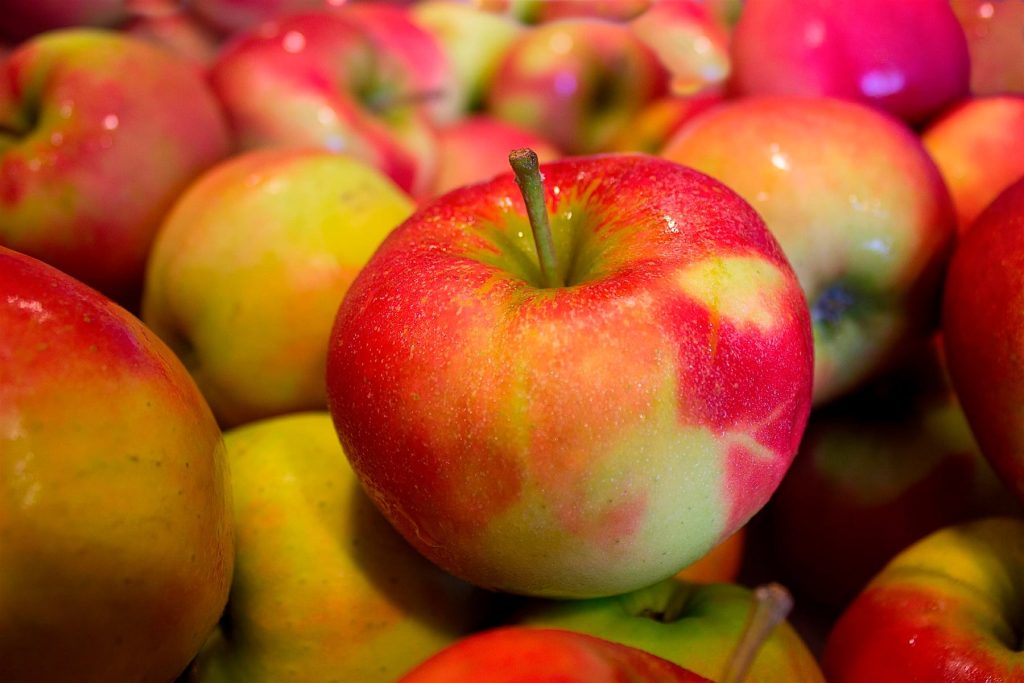 Granny Smith
You surely know them, they have a hard skin and a beautiful green color, their flesh is juicy and their taste slightly acidic. That's why they are ideal for desserts as their flavor combines deliciously with sugar, honey or cinnamon. They have a good shelf life in the fridge or at low temperatures for at least one month.
Reinetas
These are rather large apples, with green skin and brown spots. The first mention of this type of apple dates back to the 16th century, in 1540, thanks to the doctor Charles Estienne. These apples can last well for several months, their taste is not too sweet, rather it has a sour taste. They are not floury, their flesh is denser.
Golden
The golden apple, present all year round, is also recommended for baking. With a fairly neutral taste, a hard texture, and a delicate aroma, it is a good alternative to the Reinette. Golden apples have green-yellowish skin, a mild flavor, and a crunchy texture, do not easily oxidize, and are not floury. They are ideal for eating fresh but also for desserts. Also, take note because their season is from July to November.
Ingredients for Baked Apples in Microwave for 1 person
Golden Apple - 1 unit
Cinnamon - 1 teaspoon
Pure Stevia - 1 pinch
How to make the recipe Baked Apples in Microwave
The first thing we will do is wash the apple and remove the core with a corer or a knife being careful.
We will place it in a microwave-safe container. If possible, try to avoid plastic.
We add the stevia or sweetener of our choice. We also add cinnamon, which will give it a spectacular touch.
It's time to put it in the microwave. We have opted to cover it with a plate leaving a small opening for the heat to escape. We microwave it at maximum power for eight minutes.
After this time, if we see that it is still not enough, we will put it back in for two-minute intervals until it is to our liking. However, most likely eight minutes will be more than enough and your baked apple will be more than ready.
Notes and Tips
And that's it! In just ten minutes we will have this dish suitable as a dessert, snack, or even breakfast.
If you are a sweet tooth and like to vary flavors, these apples can also be made with honey instead of stevia or sugar. You just have to add a tablespoon to each apple once it is baked, and it will give it an unmistakable texture and flavor.
Latest posts by Jose Balandin
(see all)
What to eat today? Search by ingredient or recipes