Vegetable Omelet (Easy and Customizable)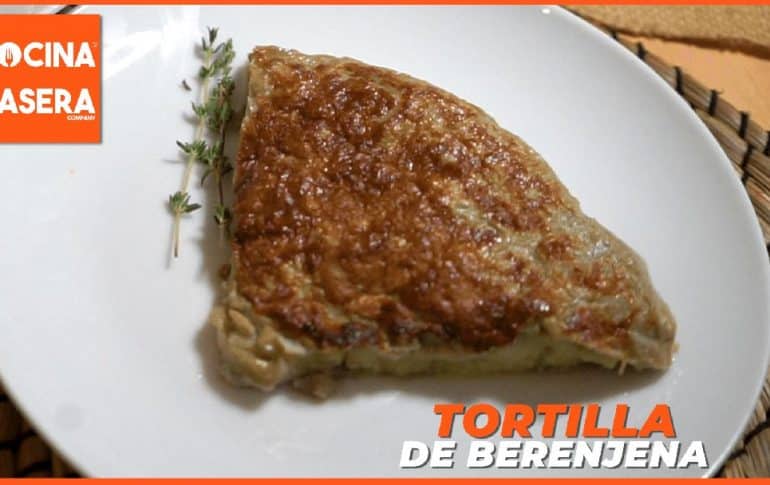 25 m
Calories: 110
Easy
2 people
How are you today? We hope you're eager to prepare with us a delicious microwave-cooked eggplant omelette. It's a recipe suitable for even the most demanding vegetarians. You can prepare it in just a few minutes and enjoy it any day of the week. It's tasty and healthy!
Until now, we've taken advantage of the versatility of eggplant in the kitchen by preparing a wide variety of different dishes with it: with rice, fried, in layers, stuffed... but it still wasn't part of our omelette recipes. Omelettes accept a multitude of ingredients, including vegetables.
In the case of the eggplant omelette, it has important nutritional properties that provide great benefits to the body. Among them, its antioxidant and diuretic action stands out, as well as its improvement of cardiovascular health, blood circulation, and help in reducing cholesterol.
Although eggplant can be found all year round, we recommend that you take advantage of buying it during its seasonal months. These are from October to April, although depending on the area and climate, it may sometimes start in September or end in May. This is when you can enjoy all its flavor and freshness, as well as it being cheaper.
This time we have chosen to prepare the eggplant omelette ingredients in the microwave, since this is a cooking utensil that minimizes nutrient loss in foods and reduces oil consumption.
We hope you enjoy the recipe!
Ingredients for Vegetable Omelet (Easy and Customizable) for 2 people
Eggplant - 1 unit
Sweet onion - Half unit
Medium-sized eggs - 3 units
Salt - 15 gr.
Ground black pepper - 10 gr.
Extra Virgin Olive Oil - 30 ml.
How to make the recipe Vegetable Omelet (Easy and Customizable)
We start by cutting the onion into brunoise (small cubes of 1 or 2 mm. thickness) or very small pieces. We will put it in a microwave-safe bowl, cover it with plastic wrap and pierce it with a knife. Then we put it in the microwave and cook the onion for 3 minutes at maximum power.
We use that time to peel the eggplant, cut it and put it in a bowl. We add salt, black pepper, and a drizzle of olive oil. We stir well with a spoon so that everything is well integrated.
Now we add the previously cooked onion to the bowl and stir again to mix all the ingredients. We cover the bowl with plastic wrap and pierce it with a knife again. We take it to the microwave and cook it for 10 minutes at maximum power.
On the other hand, we beat the eggs with a good pinch of salt and add the eggplant together with the rest of the cooked ingredients. We stir well.
In a pan, over medium heat, we put a well-spread drizzle of olive oil and when it is hot, we pour the mixture of our omelette. We cook for a few minutes on both sides.
Notes and Tips
What do you think of the eggplant omelette recipe? Easy, right?
If so, don't forget to share it with a friend or family member who you think might like it.
Now you have no excuse not to cook at home. In addition, doing it yourself is much more fun and healthy.
Until next time Cocinacas!
Latest posts by Jose Balandin
(see all)
What to eat today? Search by ingredient or recipes