Traditional Italian Dishes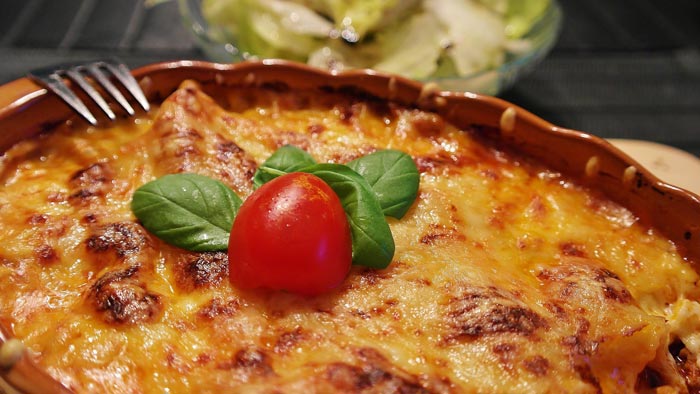 Today we want to show you Typical Italian food dishes and many recipes with which we are sure you will enjoy unique flavors. As we all know, their most famous dishes are pasta, pizza, and risotto, but if there is something practiced and imitated worldwide in Italian cuisine, it is its wide variety of dishes, all with abundant scents and flavors typical of the Mediterranean diet, making it one of the best Gastronomies in the World.
In addition to its variety, through its dishes, typical Italian food allows us to learn about its history and culture. Did you know that there was a time when the Queen of Italy banned pizza? But of course, it was and still is so delicious that not even King Fernando could obey the Queen's order. It is said that years later, he dared to confess his love for pizza, and that is how this recipe became a huge success. Each typical Italian dish has its own story, but what undoubtedly leaves a mark on everyone who tastes them is the unparalleled flavor of each one on our palate… Do you fancy some Italian food?
Typical Italian food dishes
Lasagna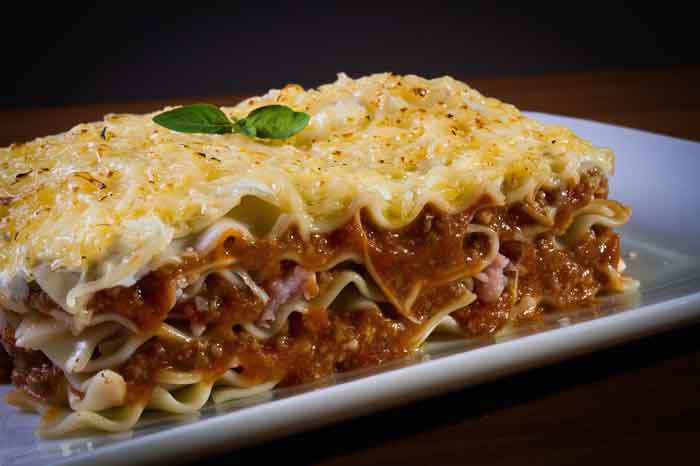 Although the preparation of lasagna varies depending on the region where it is prepared, it consists of a type of pasta shaped like a square sheet that is placed in a block and filled with meat, fish, or vegetables. Between each sheet, it also carries bechamel, and to finish, plenty of cheese that gives it its usual gratin appearance. If you haven't dared to make one of those dishes that don't go to waste, start with our homemade meat lasagna with which we are sure you will enjoy immensely…
Risotto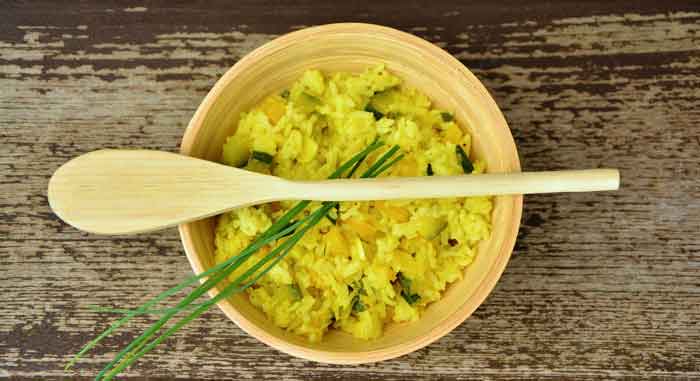 This typical Italian dish is prepared based on rice and Parmesan cheese. However, nowadays, there are many risotto recipes with different ingredients. Originally from the northwest of Italy and due to the abundance of rice, this dish is famous in practically the whole world. Our recommendation, a risotto with bonito… with this recipe, you can appreciate the typical creaminess of Italian risotto. Are you going to miss it?
Carpaccio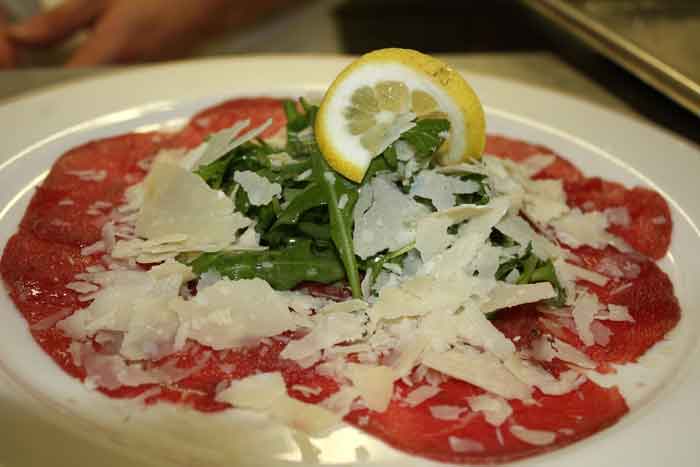 Carpaccio is now a famous recipe internationally, but what is special about this dish? Well, it was the Italians who made eating raw meat fashionable. Now, the trick to making this recipe successful is to cut the meat very thin and accompanied with ingredients like cheese, onion, basil, and olive oil. If you want to enjoy the unmistakable flavor of this Italian dish, check out our beef tenderloin carpaccio with cheese shavings recipe, and you'll see how well it works as an appetizer or first course for a special day.
Minestrone Soup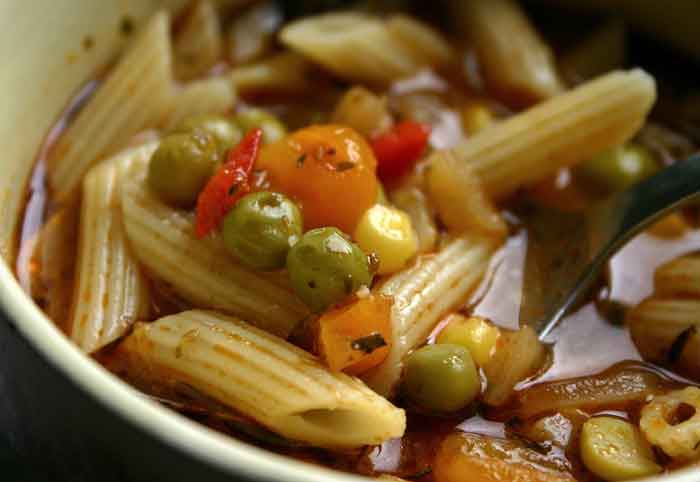 This Italian specialty is similar to a vegetable soup, with the only difference being that it also contains pasta and, in some recipes, meat, chicken, or ham. The most commonly used ingredients for this soup are carrots, onions, beans, celery, and tomatoes; from there, we can decide on the type of pasta and additions to our taste. If you're looking for traditional Italian recipes, go for our minestrone soup, which we're sure you'll enjoy as a unique dish in the world…
Pizza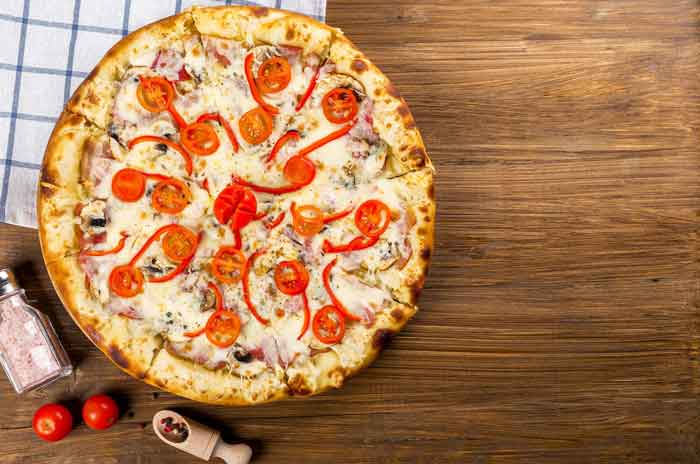 The origin of pizza has a lot to do with bread in Italy since, in ancient Rome, people used to make round-shaped bread cut into slices. Years later, other ingredients such as tomato sauce and mozzarella cheese would be added to this flour dough, but today pizza can be made with a wide variety of ingredients, including fruits, vegetables, meat, fish, seafood, and cured meats. Who can resist the taste of pizza?
Caprese Salad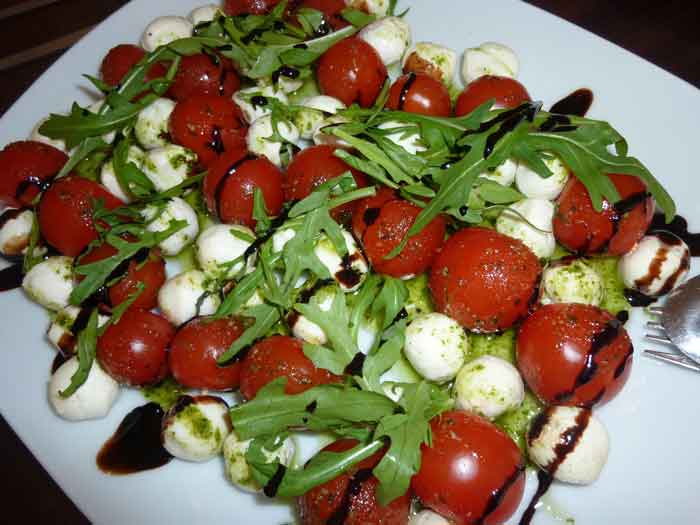 Not everything in Italy is pasta; try this Caprese salad with basic ingredients like tomato, fresh mozzarella, a few basil leaves, and a drizzle of olive oil. As simple as it may seem, the combination of these ingredients results in a salad that stands out for its fresh taste and colors that remind us of the Italian flag… curious, isn't it?
Ossobuco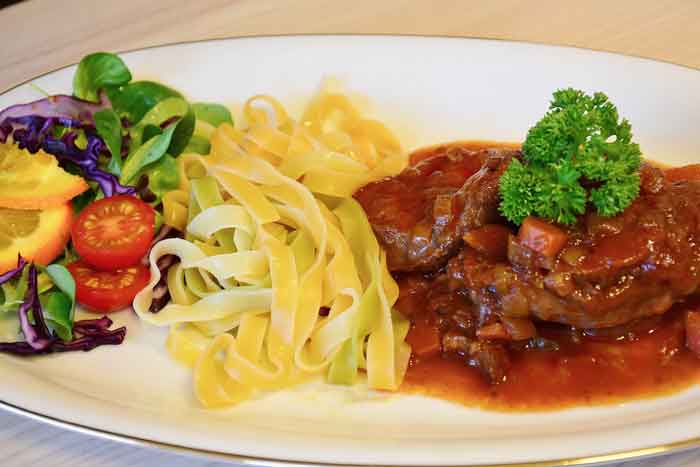 Ossobuco is a traditional Milanese meat dish made from a stew of bone-in veal shank. This recipe has gained popularity in recent years because, unlike other stews, this meat contains just the right amount of fat for a juicy result. Ingredients like carrots, onions, and white wine are used in its preparation, and tomato sauce is added minutes before the end of cooking… dare to try Ossobuco?
Spaghetti Carbonara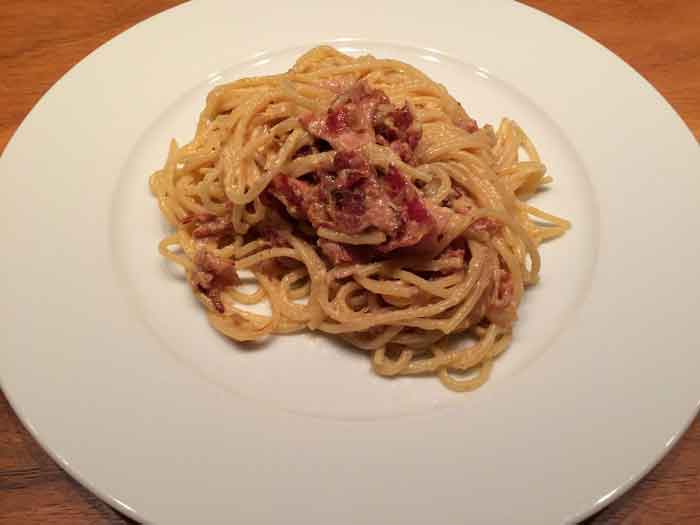 If you want to make an easy and typical Italian dish, don't hesitate to prepare some delicious spaghetti carbonara. Although its preparation does not require any special cooking techniques, the result is a contrast of sweet and salty flavors that explode in our mouth as soon as they touch our palate. If you have any questions about the preparation, take a look at our recipe and cook this delight that Italian cuisine offers us.
Pizzas, spaghetti, pesto, tiramisu… Surely you have all eaten one of these dishes more than once; they are all a small sample of the rich Italian gastronomy, which has gradually made its way into the recipe books of many countries' homes. In Homemade Cooking, Italian cuisine also has a prominent place, as evidenced by the numerous recipes you can find on our page, and from which we present a brief compilation below. We have chosen the recipes among the entire team that makes up this website, trying to reflect the diversity of dishes that this country's gastronomy offers. They are recipes that many of you may already know because, as I said, these dishes have crossed borders to make a place for themselves in many countries.
I am passionate about Italian cuisine, so much so that I have traveled to Italy on more than one occasion just for the pleasure of delighting in its gastronomy. It is priceless to eat a piece of pizza sitting on the steps of the Fontana della Barcaccia in Rome, or in any of the numerous and beautiful squares that one can find throughout the city.
Two of the four recipes we suggest are relatively quick and easy to prepare, such as pasta carbonara and fainá. The other two, gnocchi and grissinis, while not complicated to make, are labor-intensive dishes that require a little more time. In any case, I would make room for them in your schedule, as both are truly delicious dishes.
It's time to start this compilation of Italian cuisine from Homemade Cooking. Below we present the four selected recipes. If you want to delve into their preparation and see the detailed step-by-step of each one, simply click on the underlined title.
We had to vote on whether to start this collection of recipes with a pizza dish or a pasta dish. It's hard to decide which of the two is more representative of Italian cuisine. In the end, by a very small margin, pasta won. In this recipe, we present a pasta carbonara dish made according to the dictates of the original recipe; therefore, the carbonara in this recipe, although it may surprise many of you, is made without cream. It's a very easy and quick dish to prepare, made with simple ingredients that result in a delicious and flavorful dish. Don't miss it!
In this recipe, we show you step by step how to make delicious potato gnocchi. We also include a video to make the learning process smoother, so we are confident that you will be successful if you venture into making them, which, although laborious, is still very simple. Once made, you can use them in many recipes, such as delicious homemade gnocchi with mushrooms. Moreover, the great thing about gnocchi is that you can store them in the refrigerator for several days to have them ready at any time.
Grissinis are breadsticks made from bread dough cut into thin strips and baked until golden. The result is an ideal accompaniment for many dishes, especially those suitable for dipping, such as pâtés or various sauces. Once baked, they remain crispy for hours. If they become soft, just put them back in the oven for a few minutes, and they will regain their delicious texture. Although we offer a basic version in this recipe, you can enrich the dough by adding various chopped ingredients (aged cheese, dried green or black olives, sun-dried tomatoes, etc.). If you have children at home, don't hesitate to make them as soon as possible, and you will see how much fun they have making them.
We started this collection with a pasta dish, and now we are going to conclude it with a pizza dish. This is a fainá, a very special type of pizza since it is not made with traditional ingredients. Instead of wheat flour, which is common in traditional pizza dough, this fainá uses chickpea flour, mixed with water and a little olive oil, resulting in a liquid batter similar to crepes. After baking to set, the chosen toppings are added and returned to the oven. The result is an extremely fragrant and tasty pizza.
We hope this compilation of Italian cuisine recipes has met your expectations. If you feel like continuing to see more traditional recipes from this Mediterranean country, we invite you to click on the link provided below. We hope to see you back here soon.
Annotations
As you can see, with these typical Italian dishes, we have a little bit of everything: appetizers, main courses, and second courses. Although we would like to save some ideas for later, we don't want you to finish these dishes without giving your palate a little Italian treat. How about a panna cotta or a coffee tiramisu? With any of these desserts, you can create a complete menu of typical Italian cuisine… Enjoy your meal!
Latest posts by Cocina Casera English
(see all)
Latest posts by Cocina Casera English
(see all)
What to eat today? Search by ingredient or recipes